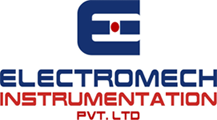 Electromech Instrumentation Pvt. Ltd. is founded in year 2002 by professional group of engineers to fill up the gap in the pollution control industry. We believe in delivering a quality hand in hand timely delivery at customers end.


We are a diversified global manufacturing and technology company. We offer a wide range of products and services in the areas of climate technologies, primary health care delivery solutions, process management, industrial automation and embedded based, custom made products with highly qualified and skilled employees, including engineers and developers, we have an unrelenting focus on quality, delivery, value, and technology in everything we make and do.
Profile : We strongly believe that an organisation is only as good as its people. For us, they are our biggest asset. In order for them to perform at their maximum potential, we've created an environment that is conducive to their growth. We also take adequate measures to ensure their health and safety is on the top of our list of priorities.