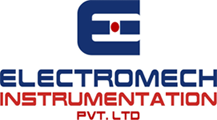 Microprocessor Based Sequential Timer Controller, Dust Collector Controllers
We are Manufacturer, Supplier, Exporter of Microprocessor based Sequential Controller, Dust Collector Controller, Dust Collector Timer Controller, Sequential Timer, Solid State Sequential Controllers. Our setup is situated in Pune, Maharashtra, India.
EIPL make State of The Art Microprocessor based Sequential Timer Controller is designed with very high performance ICs provides high speed of operations. It is used for cleaning the bag filters by passing air in the bag filters for a very short time, this is done in a sequential manner to clean all bag filters in a cyclic fashion. The bag filter is one of the most effective and efficient pollution control equipment and the sequential timer can be used to maximize its performance. The sequential timer has a complete close loop control over the cleaning cycle that does not need any human intervention for ensuring optimized, satisfactory and trouble free operation. It's a Fully Automated designed panel that doesn't require any human intervention. HMI 4-lines & 20 alphanumeric characters per line LCD display used to set all parameter & it shows all messages which gives clarity of panel operation. One can view & set all Parameters which are password protected.
State of the art, microcontroller based sequential timer controller panel, provides high-speed performance.
Elegant, Sturdy & user-friendly keyboard having function-relevant LED indicators, thus facilitating ease of operation.

Wide settable time range for solenoid on, off & pause operation. Time can be set from millisecond to second.
Timer controller or panel available in 110 VAC, 230 VAC & 24 VDC input supply range.
Due to High speed operation of controller, panel operates maximum 250 no of channels.
4-lines & 20 alphanumeric characters per line LCD display used to set all parameter & it shows all messages which gives clarity of panel operation.
4-Keys are provided to view & set all parameters which are password protected.
Total maximum 8 potential free feedbacks are provided for external use.
Maximum 10 Potential free inputs are provided with some inputs can be enabled or disabled.
Auto / Manual with Remote / Local operation facility.
Detection of solenoid Valve Failure with corresponding channel number in which it is mounted is displayed. This is a distinct feature of our product.
Individual channel skip / Unskip with relays can be configured in groups.
When more than one solenoid valves are to be operated at a time then maximum 8 channels can be set in single group
Wide range of operating supply voltage for assured and uninterrupted performance even in those areas where there is heavy voltage fluctuation.
Only industrial grade components are used.
SMPS power supply is used in place of ordinary step down transformer to ensure low leakage, high efficiency and assured safety.
To avoid relay sequence continuously on and off due to sudden ups & downs in compressor air pressure, a special timing setting is provided to ignore oscillations from compressor air pressure switch.



Specifications
ELECTRICAL SPECIFICATIONS
No. of Channels
10 to 250 nos
Power Supply Voltage
AC input – 110 VAC / 230 VAC (range 90 to 275 VAC, 1Ø)
DC input – 24 VDC (range 20 to 28 VDC)
Solenoid Coil Supply Voltage
230 VAC / 110 VAC / 24 VDC
Output Relay ratings
230 VAC @ 10 Amp. max for resistive load
Display
LCD 4-Lines x 20-Charcter, Alphanumeric
Indications
Bright LEDs
Feedback outputs
Max 8 nos Potential Free Relay NO contact
Input
Max 10 nos Potential Free
Keyboards
4 nos keys are provided for programming of parameters
Connection terminals
Suitable for 2.5mm² cable
Operating Temperature
0 to 50 °C max
Relative Humidity
5 to 95 % at 25 °C
Power Consumption
60 Watt max
Mechanical Specifications
Enclosure
CRCA metal sheet Panel
Protection
IP55 / IP66
Mounting
Wall / Floor mountable with Canopy