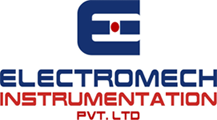 Solid State Sequential Timer Controllers
We are Manufacturer, Supplier, Exporter of Solid State Sequential Timer Controllers, Sequential Controllers. Our setup is situated in Pune, Maharashtra, India.
EIPL make Sequential Timer Controller, Dust Collector Controller is designed to operate Solenoid valves used in dust collector equipment. This is designed with very high performance ICs provides high speed of operations. Special type of power supply used which enables wide range of operating supply voltage for assured and uninterrupted performance even in those areas where there is heavy voltage fluctuation. Features like Auto & Manual mode are provided with Manual advance key.
Specifications :-
Power Supply
90 to 300 VAC, 1Ø OR 24 VDC
No. of Channels / Relay Outputs
10 & 15 Nos.
Output Relay Ratings
230 VAC @ 5 Amp Resistive Load
ON Time
20 to 256 mSec (Settable By DIP Switch)
OFF Time
1 to 256 Sec (Settable By DIP Switch)
PAUSE Time
1 to 256 Sec (Settable By DIP Switch)
Remote Input
Potential Free Input For Remote / PLC / DCS Command (NC Type)
DP HIGH Input
Potential Free Input to Connect DP Switch (NC Type)
Feedback Output
1. Timer ON / Timer Healthy Potential Free Relay O/p
2. Pulsing ON Feedback Potential Free Relay O/p
Repeat Accuracy
±1%
Ambient Temp Limit
55 °C max.
Auto / Manual Mode (Optional)
Settable on DIP Switch
Manual Pulsing (Optional)
Key is provided to switch next channel