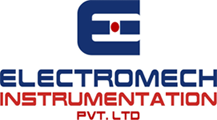 Switch Mode Power Supply
We are Manufacturer, Supplier, Exporter of Switch Mode Power Supply, SMPS. Our setup is situated in Pune, Maharashtra, India. Microprocessor based special designed Sequential Timer Panel Consists of following
This is special designed power supply called as Switch Mode Power Supply (SMPS). When the panel operates on AC supply then it operated on wide range of input supply from 90 to 275 VAC. When panel operates on DC supply then input supply range is 18 to 35 VDC. This SMPS supplies power to all circuitry mounted on Master and as well as all slave PCBs.

This supply is specially designed with all types of protections such as over voltage, under voltage, over load or short circuit protection & very high noise protection.